Faith Baptist Church is not a building or time of the week but a community of born-again Christ-followers.
We welcome you to join us as we glorify God together
by making more disciples of Jesus Christ!
Our regular times of worship and Bible study are listed below.
Bible Study 9:00 AM | Worship 10:30AM | Evening Study 6:00PM
All Services are Cancelled until Further Notice
We will continue to send one-calls and post updates here and on
Facebook
for any future cancelations.
BIBLICAL COUNSELING
SANCTIFY THEM IN THE TRUTH; YOUR WORD IS TRUTH
Nobody has it all together, and that's ok. What God desires for us is that we grow more in our love for Him and our love for others, and He's given us His Word to do just that. Sometimes growth comes through success and joy, but often it comes through failure and pain. Let us walk through the hurt with you and show you, through the Bible, that there's hope in Jesus Christ.
April 5, 2020
Undeniable Love – Mark 1:29-34
Current Series: Discovering Jesus
A study through the gospel of Mark
Looking for something to do during your down time?
The people over at Dwell are gifting churches 60 days of FREE access to their app. If you're unfamiliar with Dwell, it is an app that lets you listen to Scripture in a beautiful and customizable way. Click
here
to signup with our church.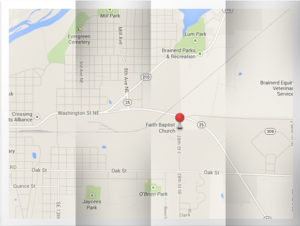 Copyright ©2020 Faith Baptist Church – Brainerd, MN. All rights Reserved.