 Glorifying God together by making and maturing disciples of Jesus Christ
Sundays
What is the Church?
Wednesdays
Unseen – Angels & Demons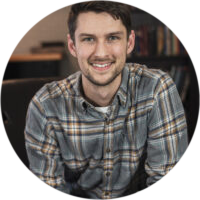 OUR YOUTH PASTOR
Dan Newton
Hey! I'm the assistant pastor here at Faith. I also teach part time at Lake Region Christian School. I love teaching the Bible to young people and walking with them as they grow in their relationship with God.
My wife and I both grew up right here in Brainerd. We got married in 2016 and now we live in Baxter with our two kiddos. In my free time I enjoy spending time with my family, reading, and doing outdoor stuff like camping, hiking and canoeing.