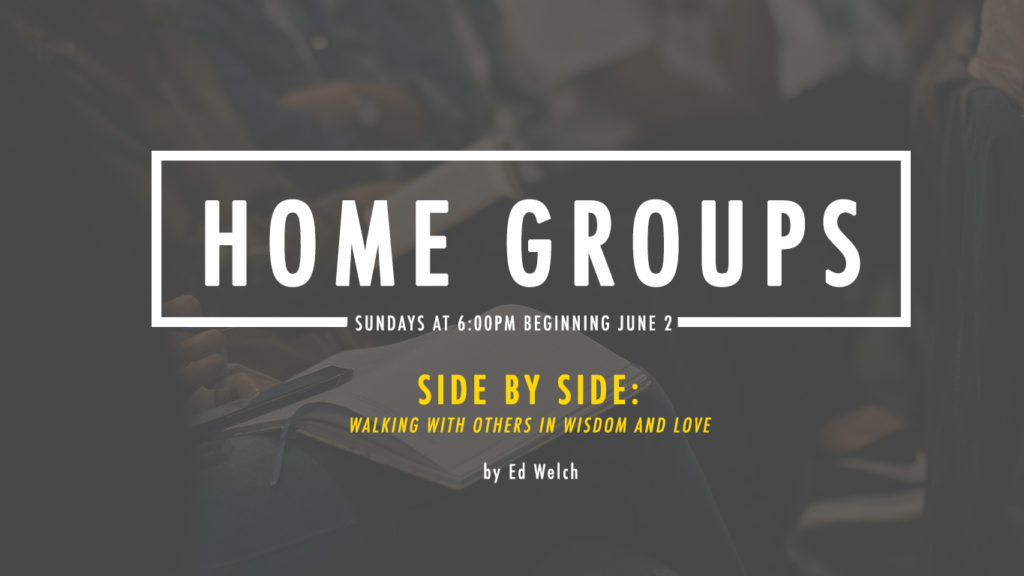 A CHURCH IS A COMMUNITY OF BELIEVERS.
That means that we not only gather periodically for worship and Bible study, but that we do life together. We hope you'll join us this summer for our weekly home groups. Each

Sunday evening at 6:00pm

, 3 different groups will meet in 3 different homes to pray, fellowship, read the Bible, and be challenged by the words of Edward T. Welch in his book, Side by Side: Walking With Others in Wisdom and Love.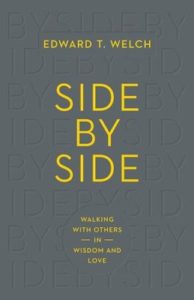 "Everyone needs help from time to time, especially in the midst of painful circumstances and difficult trials. In this short book, a highly respected biblical counselor and successful author offers practical guidance for all Christians―pastors and laypeople alike―who want to develop their "helping skills" when it comes to walking alongside hurting people.
Written out of the conviction that friends are the best helpers, this accessible introduction to biblical counseling will equip believers to share their burdens with one another through gentle words of wisdom and kind acts of love. This book is written for those eager to see God use ordinary relationships and conversations between ordinary Christians to work extraordinary miracles in the lives of his people."
Books are available in the church office.
If you are able, we suggest a $5 donation to help offset the cost.
To learn more about home groups, feel free to contact the church office
FIND A STUDY NEAR YOU
For complete addresses, please contact the church office directly.
The Stephen's Home
Ashley Rd. N., Baxter, MN.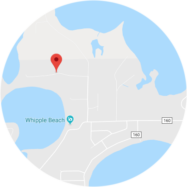 The Tousignant's Home
Aspen Court, Brainerd, MN
Carolyn Lane, Brainerd, MN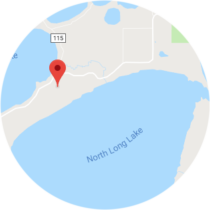 Note that we will meet at FBC the last Sunday of every month
6/2 – Introduction and Chapter 1
6/16 – No Study, Father's Day
6/30 – Chapter 5 & 6 (Meet at FBC)
7/28 – Chapter 12 (Meet at FBC)
8/18 – No Study, VBS at FBC
8/25 – Chapter 17 (Meet at FBC)