Faith Baptist Church is not a building or time of the week but a community of born-again Christ-followers.
We welcome you to join us as we glorify God together
by making more disciples of Jesus Christ!
Our regular times of worship and Bible study are listed below.
Sunday
Bible Study 9:00 AM, 6:00 PM | Worship 10:30 AM
Wednesday
From nursery to junior high, from high school to retirement – we have a class for everyone. We invite you to study the Bible with us, participate, and ask questions. Join us, we'll save you a seat!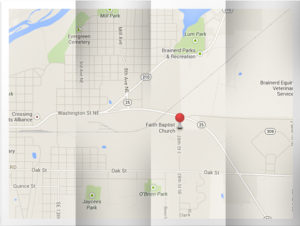 229 28th St SE
Brainerd, MN 56401
Copyright ©2017 Faith Baptist Church – Brainerd, MN. All rights Reserved.