Faith Baptist Church is not a building or time of the week but a community of born-again Christ-followers.
We welcome you to join us
as we glorify God together
by making more disciples of Jesus Christ!
MEETING TIMES
Bible Study 9:00 AM • Worship 10:30 AM • Bible Study 6:00 PM
From nursery to junior high, from high school to retirement – we have a class for everyone. We invite you to study the Bible with us, participate, and ask questions. Join us, we'll save you a seat!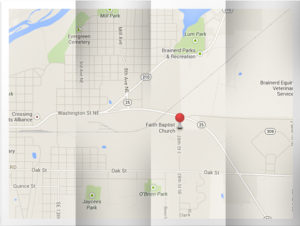 Copyright ©2017 Faith Baptist Church – Brainerd, MN. All rights Reserved.