January 31 – February 1
Funtastic is a fast-pace, action-packed event for 7-12th graders. You can expect great games, prizes, food, and activities. The activity will begin with registration at 5:30pm on Friday, January 31 and end with lunch around 1:00pm on Saturday, February 1.
Many teens come with their church youth group, but if you do not have a youth group or adult sponsor, please indicate that when registering so we can organize teams and plan sleeping arrangements.
REGISTRATION CLOSES JANUARY 29
Payment will be collected at registration on Friday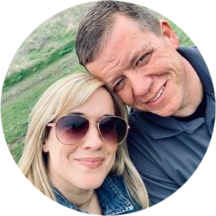 Featured Speaker for 2020: Jeff Pernsteiner
Jeff is the lead pastor of Confluence Community Church in Clarkston, Washington and Culdesac Community Church in Cul-de-Sac, Idaho.
Hosted at First Baptist Church
7398 Fairview Rd N, Baxter, MN 56425
We are thankful that First Baptist Church and Lake Region Christian School have been gracious enough to allow us to use their facilities for last several years. Most of our activities will take place here. Registration will be set-up in the foyer at the main south entrance.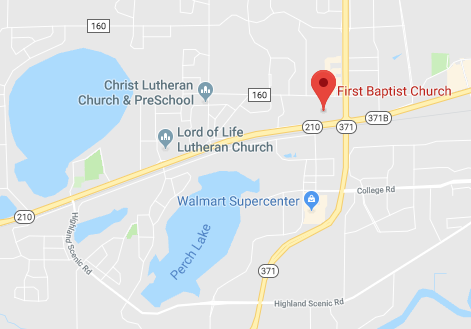 What to Bring:
Medical Release Form – This is for your sponsor or youth pastor. Faith Baptist Church does not collect these. If your church has its own medical release form, please use that one.
$35 payment- cash or check made payable to "Faith Baptist Church."

Youth Pastors and sponsors get in free, but please do not bring more sponsors than necessary to support your students.

Bible, pen, notebook – don't have a Bible? We've got you covered. Just let one of us know.

Swimwear for waterpark (please no 2-piece swimsuits)
Gym clothes and gym shoes
Towel for showering
Warm clothes for outdoor activities: coat, snow pants, boots, gloves, hat
Toiletries
Prescription medication, insulin, etc.
Change of clothes for Saturday
Sleeping bag and pillow
* If you have specific food allergies please let us know by emailing Pastor Dan as soon as possible. We will do our best to have alternative options for each meal, but we cannot guarantee that there will be food options specific to your diet so please plan ahead.
Friday, January 31
5:30 Registration
6:00 Kickoff
6:15 Supper
7:00 Service 1
8:15 Activity – Laser Tag and Crafts
10:00 Service 2
11:15 Snack
11:45 Travel
12:00 Activity – Waterpark
2:00 Travel
2:30 Sleep
9:00 Winter Activities @ Camp Jim