Faith Baptist Church is in the process of searching for a lead-pastor. Please join us in praying for our church and for the man that God would call to lead us in continuing the work of the Lord.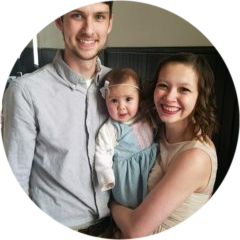 Dan Newton | Assistant Pastor, Youth Pastor
Pastor Dan grew up in Baxter, MN where he attended First Baptist Church. He graduated from Maranatha Baptist University with a BA in Business Administration and is now pursuing a MA in Bible. He and his wife live in Southeast Brainerd with their 9 month old daughter. Pastor Dan leads the youth ministry and the Sunday worship services. Click here more information about the youth ministry.